All full-time employees are eligible for Netarus' Wellness Program. The purpose of the program is to encourage a healthy life style including incentives for participating in various programs that promote health and wellness. The idea of this program to encourage all employees to maintain healthy work/life balance and encourage healthy and sustainable habits.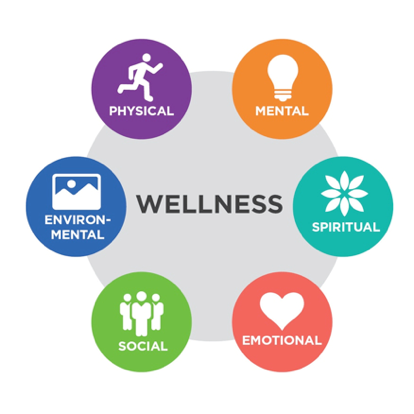 WELLNESS PROGRAM DETAILS
The following are a list of program benefits to help promote a work/life balance with Netarus' Wellness Program:
Financial compensation on a monthly basis for demonstrating healthy mind/body activities.
Vacation / sick / personal leave – employees may take time off each year and accumulate an extra day off each annual anniversary of employment.
Flex-time – adjust work schedule to accommodate the needs of the individual and the organization.
Wellness Week – Wellness Days provide time credited to promote work-life balance each pay period.
Telecommute – work from virtually anywhere in the world.
FREQUENTLY ASKED QUESTIONS
#1 – Who is eligible for the Wellness program?
Only full-time employees that are no longer in their initial hire period are eligible for the wellness program incentive.The Wellness program can be removed at any time and is subject to the employee's availability. For instance, those that travel or may need to participate in events may not be eligible for a Wellness Week from time-to-time.
#2 – What is a Wellness Week and Wellness Day?
Wellness Week – The week in a two week pay period where a Wellness Day can be taken.
Wellness Day – The day at which an eligible employee is observing their paid 8 hour day off for personal growth within an 80 hour paid period.
#3 – What is the purpose of a Wellness Week and Wellness Day?
The purpose of Wellness Weeks are to promote a work/life balance. In addition, Wellness Days reward those employees who work hard and represent the organization well. Every pay period, a full-time employee may take one 8 hour day off (Wellness Day) for personal growth and improvement. This is to encourage the benefits of 3 day weekends to recharge and come back fresh each week.
#4 – When am I eligible for a Wellness Day during a Wellness Week?
Full-time employee working 6 or more months.
You have worked 72 full hours in a 2 week period.
You have not traveled for work during the Wellness week.
There are no paid holidays during the 2 week pay period of a Wellness Week.
You have not taken any time off (i.e. sick, vacation, etc) at any time during the 2 week pay period.
A vacation day may not be used during a Wellness Week if a Wellness Day is planned by the employee.
Want to learn more about Netarus and our Wellness Program? Apply Today>>