Netarus, LLC is passionate about applying the latest innovations and technologies to logistics and material handling industries. The founders of Netarus have been developing the latest wireless, video, software and sensor technology since 2002, and then introducing that technology to the marine, industrial, transportation, and construction industries in order to significantly improve safety and productivity.
"To leverage emerging technology and provide easy to use safety and productivity solutions, enabling more informed decision-making capabilities for the heavy lifting industry."Netarus Mission Statement
About
Netarus engineers, designs and manufactures hardware and software that increases safety and productivity across the entire heavy lifting and logistics supply chain.  Our solutions are proven at reducing stress and increasing safety on material handling equipment to improving productivity of the operations team and back-office.  Netarus provides comprehensive solutions that include both turn-key (out of the box) and full service "white glove" services where we help design, develop and deploy the application from beginning to end.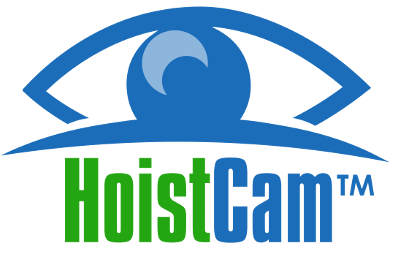 HoistCam – Wireless Camera Operator Aid – Netarus' flagship product is an industrial-grade video monitoring solutions – HoistCam™ in particular – which improves employee productivity and workplace safety in any material handling industry.  With proven case studies of reduction in incidents, Netarus' solutions are deployed across construction, industrial, marine and transportation industries. HoistCam, a rapidly deployable wireless camera system, is an operator's aid and places the eyes of the material handling or crane operator anywhere on the job. More information at https://www.hoistcam.com.
SiteTrax.io – Asset Tracking with a Push of a Button – SiteTrax.io is an easy to use asset tracking platform. Use the SiteTrax.io's mobile app to simply capture high-value assets, like intermodal containers. Then SiteTrax.io takes asset ID & geolocation data and seamlessly integrates it into any ERP or asset management system, giving you real-time, high quality asset information (at a fraction of the cost of hardware-heavy solutions).  Once an asset is captured, the ID of the asset is automatically pushed into any public, enterprise or distributed ledger.  SiteTrax.io uses cameras and smartphones along with our cloud-based translator to interpret asset information. The benefits include improving asset tracking quality, increasing staff efficiency & improving facility utilization. SiteTrax.io reduces your facility's operating costs of trying to locate assets while freeing-up personnel to perform higher value-add activities. More information at https://www.sitetrax.io.
Netarus Full Service – Complete End to End Process Improvement – Netarus Full Service is a complete turn-key service where we leverage our expertise in hardware, data storage and software to increase safety an productivity from the field operations to the back-office environment. More information at https://netarus.com/netarus-full-service-material-handling-analysis-program.
Any additional questions?  Please contact us.
Background
Netarus specializes in designing situational awareness platforms for industrial facilities and cranes to heavy equipment and tug boats. Netarus engineers and manufactures each situational awareness platforms for some of the most demanding environments and locations. Servicing the community for over a decade, Netarus continues to provide innovative solutions for the Internet-Of-Things and Big Data with significant experience in engineering, manufacturing and integrating platforms for commercial, industrial and government organizations.
For more information about how Netarus can assist your organization on a custom solution, please contact us.
Dealers and Distributors
Netarus develops solutions across a number of industries including construction, transportation, marine and industrial applications.  Questions from potential dealers and distributors are welcome.  Please visit our Dealer / Distributor page for more information.
Media
If you are member of the media, please visit our media kit page.
Careers
If you are interested in working for Netarus, please visit our Careers page.
All Others
Below are some additional links and resources.  Feel free to contact us if you ever have any questions, feedback or comments.